2021 CFA Annual General Meeting
CFA's AGM will be held virtually for the first time – from February 24-26, 2021. The days will run from 10:00 a.m. – 3:00 p.m. ET, with February 26th being entirely devoted to resolutions.
This year's AGM theme is "Unleashing Ag's Potential", focusing on how agriculture can play an impactful role in Canada's recovery from COVID-19 and beyond.
As an essential industry, Canadian farmers have had to navigate difficult circumstances throughout the pandemic. However, end to end, agriculture and the entire agri-food supply chain has been able to navigate around all the obstacles it faced and continue to provide Canadians and markets around the globe with safe, high quality and affordable food.
Food is a foundational pillar of a functional society, and people have never been more aware of what industries are truly essential than today. As we enter the new year, Canada and the world can see some light at the end of the tunnel and the end of this pandemic. Now is the time to think about recovery. A time to unleash agriculture's potential as an economic engine to help drive Canada's recovery for years to come.
Click on the links below for further information on the panels being held during the CFA AGM:
Innovative Policy Options For The Future Of Business Risk Management Programming – Feb 24th, 10:10 – 11:40 a.m. EST
Generating Income from Greenhouse Gas Offset Credits – Feb 24th, 11:25 a.m. – 12:45 p.m. EST
Unleashing Agri-Food's Potential Path Forward: The Downstream Stakeholders Perspective – Feb 25th, 12:30 – 1:30 p.m. EST
(Online registration will be closed at 9:00 p.m. EST Feb. 23rd. If you have a last minute registration, please email catherine@canadian-farmers.ca and allow a few hours for the meeting link to be sent.)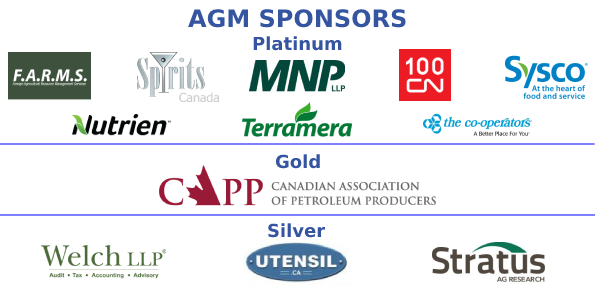 ---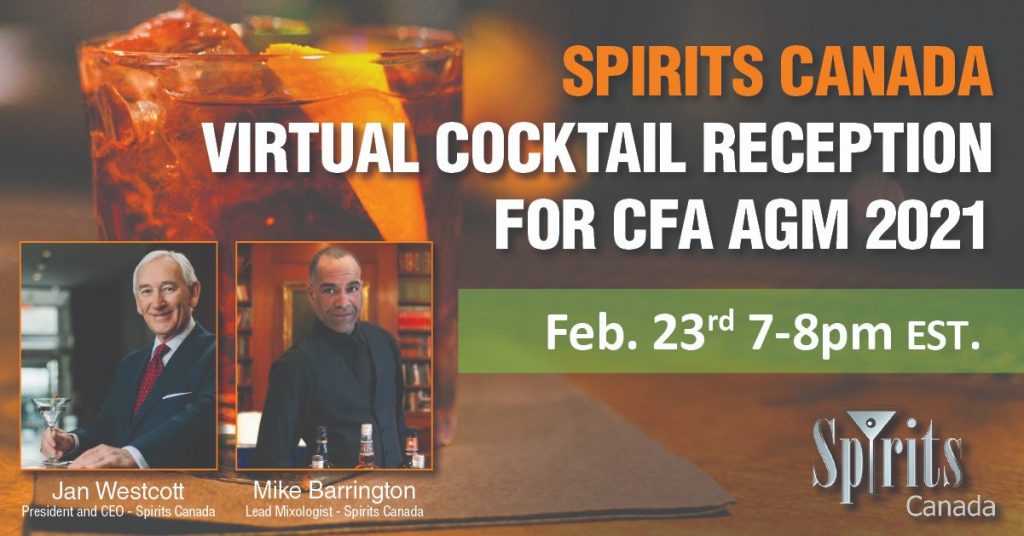 All AGM registrants will receive an email invitation to attend the Spirits Canada Virtual Cocktail Reception on February 23rd, 7:00 – 8:00 p.m. EST.
Join President and CEO of Spirits Canada Jan Westcott and their lead mixologist Mike Barrington as they show you how to make three signature cocktails made with premium Canadian ingredients. The CFA President, Vice-President and 2nd Vice-President will all be joining in on the fun!
A "shopping list" will be provided to registrants so they can purchase the ingredients beforehand.
We look forward to seeing you there!
This event will only be available in English.