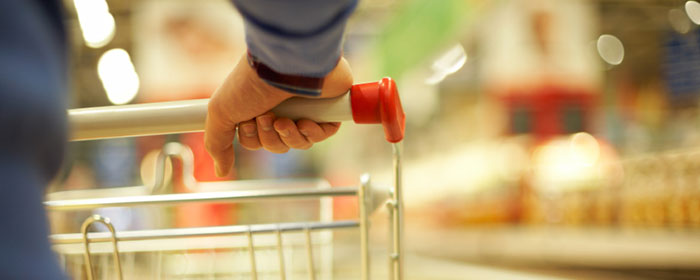 What's the story behind your grocery bill?
Food Freedom Day is February 9, 2018
The Canadian Federation of Agriculture (CFA) has calculated that on February 9, 2018, a Canadian household of average income will have earned enough income to pay for their grocery bill for the entire year.
Each year, CFA examines the proportion of income that Canadians spend on food as a way to explore year-over-year changes and boost consumers' understanding of Canada's food system, from Farm-Gate-to-Plate.
Canadians spent 11% of their disposable income on food in 2017, according to our figures based on the latest statistics[1], compared to 10.7% in 2016. This year, Food Freedom Day falls one day later than last year's date, reflecting a slight cost increase that can be largely attributed to shifts in consumer habits, alongside modest impacts from weather volatility in key production areas for certain commodities.
We are fortunate in Canada to have access to a safe, abundant and affordable food supply. Relative to populations around the world, most Canadians have access to affordable food, consistently ranking in the world's top five for lowest food costs.
Choosing Canadian products at the grocery store is an incredibly important role that consumers have in supporting farmers and our food system here at home. The grocery store purchases of consumers provide market data for retailers, who then determine what they will stock their shelves with. This produces a ripple effect that is felt right down to the farm level.
"The Canadian brand is recognized as a source of high quality food. And when it comes to safety, animal welfare standards, and the sustainability of our products, it's a brand to be proud of," Bonnett added. "We ask that consumers place their 'grocery store vote' for Canadian farmers and invest in a stable domestic food supply."
How we calculate the date for Food Freedom Day
Food Freedom Day is calculated by taking Canadians' total retail expenditure on food and beverages and dividing it by the total Canadian household disposable income to create a percentage. CFA then determines what this percentage of the year is, by day.
---
[1] Statistics Canada, CANSIM TABLE 380-0072 and 380-0067, based on figures from the 3rd quarter of 2017.