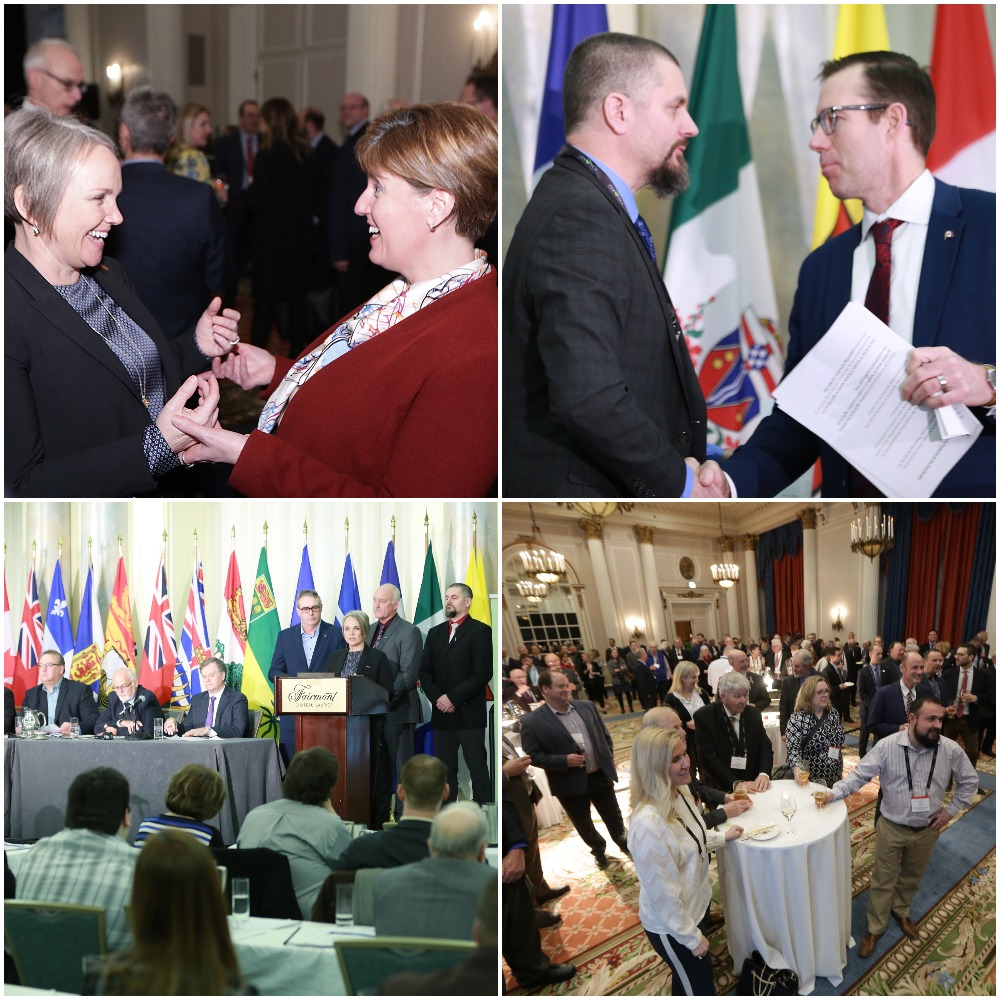 2020 CFA AGM Recap
The 2020 CFA AGM, hosted this year from February 25-26 at the Chateau Laurier in Ottawa, ON, brought together farm leaders from across the country as well as industry stakeholders and government representatives to help set the priorities for Canadian Agriculture in the coming year.
This year's theme for the CFA AGM was "Producing Prosperity for the Next Decade", taking a look at the future of farming and the obstacles and opportunities that it would provide.
CFA held a press conference during the AGM that detailed the impacts that the rail blockades are having on Canadian agriculture. The press conference included representatives from Western, Central and Eastern Canada, Supply Managed sectors and industry representative from Fertilizer Canada, and the Canadian Pork Council.
Watch the press conference here.
Watch a recording of the webcast for the entire AGM here.
View the resolutions passed at the CFA AGM here.
The second annual Brigid Rivoire Award for Champions of Agricultural Mental Health was presented at the AGM to Dr. Andria Jones-Bitton and Briana Hagen for their research into agricultural mental health and their development of the "In the Know" mental health literacy program.
Read a profile of their work here.
Panels
CFA held three panels during the AGM. Presentations that are available to share for each panel are below:
Consumer Messaging: How we get Urban Canada Excited about Agriculture
Disrupters and Drivers for Canadian Agriculture in the Next Decade
What's the Future for Rules-Based Trade
Receptions
CFA held two receptions during the AGM. The Welcome Reception on Feb. 24th hosted by Spirit's Canada, as well as the President's Reception on Feb. 25th sponsored by CN, F.A.R.M.S and the Canadian Association of Petroleum Producers.
The receptions had a great turnout with over 20 MPs/Senators attending the President's Reception.
Thank you to our sponsors
CFA would like to sincerely that our Corporate Partner, Corporate Leaders and all the AGM sponsors for helping to make this event a reality. We could not do this without your support.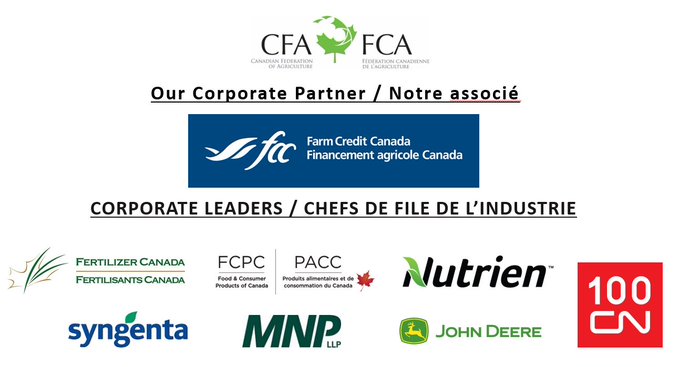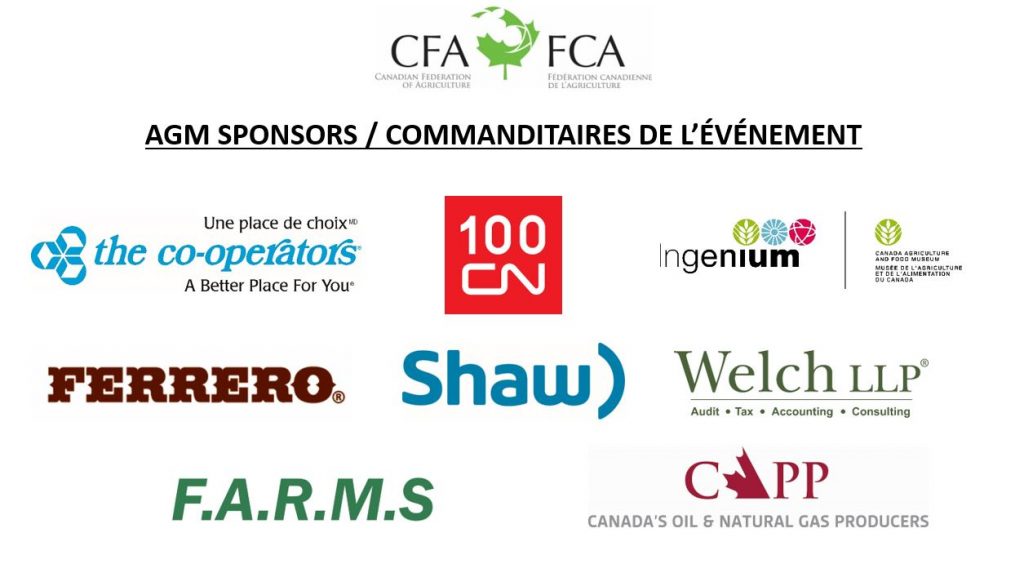 ---
Look below for a photo gallery from the AGM:
Look below for a photo gallery from the President's Reception: