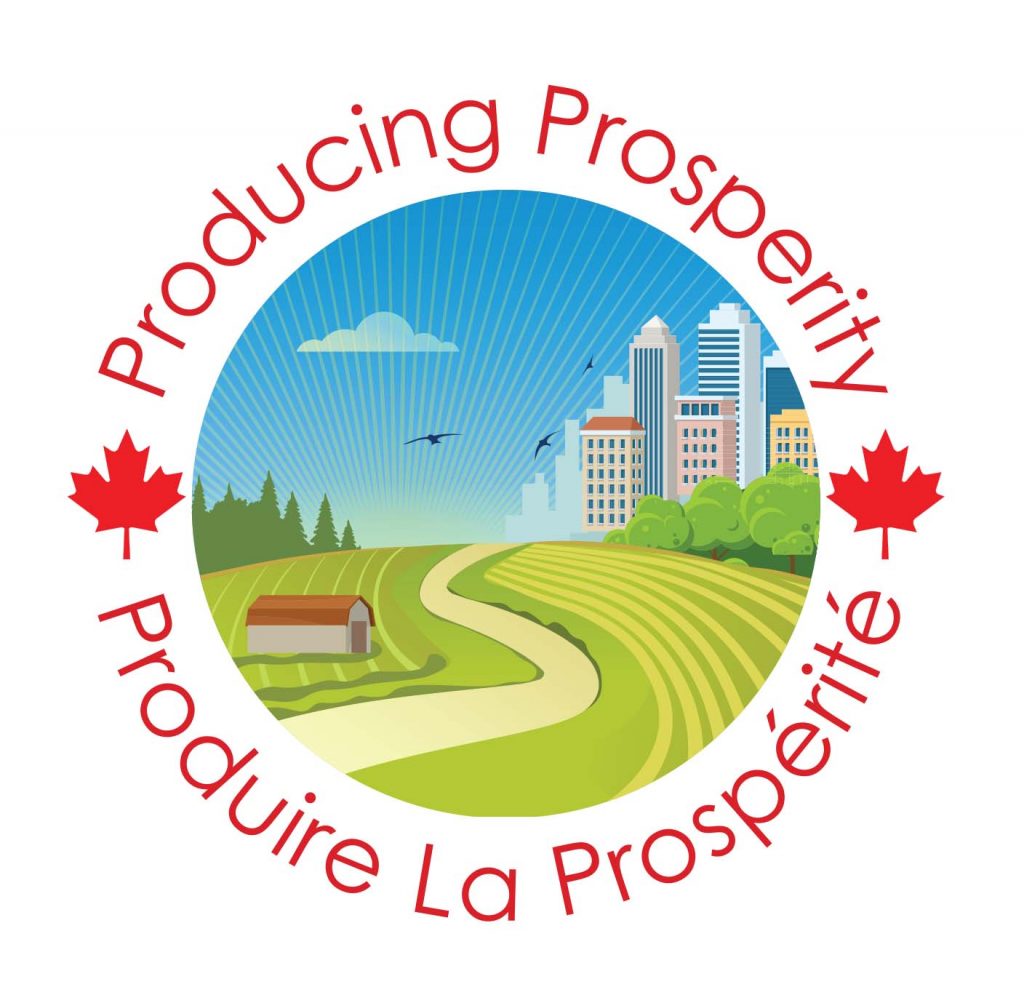 On April 9th, 2019 CFA Directors and staff headed down to Parliament Hill to have over 45 productive meetings with Ministers, MPs, Senators and policy makers. This event marked the launch of the Producing Prosperity in Canada campaign, which highlights how investments in agriculture and agri-food can benefit Canada as a whole. View the Producing Prosperity in Canada video here.
Producing Prosperity press conference
On the morning of April 9th, CFA President Mary Robinson, 1st Vice-President Keith Currie, 2nd Vice-President Chris van den Heuvel and CFA Director Marcel Groleau heald a press conference to announce the launch of the campaign. Click here to view the press conference.
Lobby Day meetings
During the lobby day CFA held many productive meetings, with prominent government officials such as:
Minister of Finance Bill Morneau
Minister of Environment and Climate Change Catherine McKenna
Minister of Rural Economic Development Bernadette Jordan
Green Party Leader Elizabeth May
Deputy Leader of the Opposition Lisa Raitt
During the Lobby Day, CFA President Mary Robinson and 1st Vice-President Keith Currie conducted an interview with CPAC on Primetime Politics where they outlined the campaign and spoke about agricultural issues in advance of the 2019 Federal Election. View the interview here.
Producing Prosperity reception
The day ended with the Producing Prosperity reception at the Chateau Laurier, co-hosted by the CFA and Fertilizer Canada. CN sponsored the reception and Sean Finn, Executive Vice-President Corporate Services and Chief Legal Officer,  gave a tribute to Past-President Ron Bonnett, congratulating him on his nine years of service as President of the CFA. At the reception, the Minister of Agriculture and Agri-Food, Marie-Claude Bibeau, addressed the crowd and gave a speech on the future of agriculture.
Scroll further for some of the pictures from the CFA Lobby Day and Producing Prosperity reception.
Lobby Day Meetings
Producing Prosperity Reception