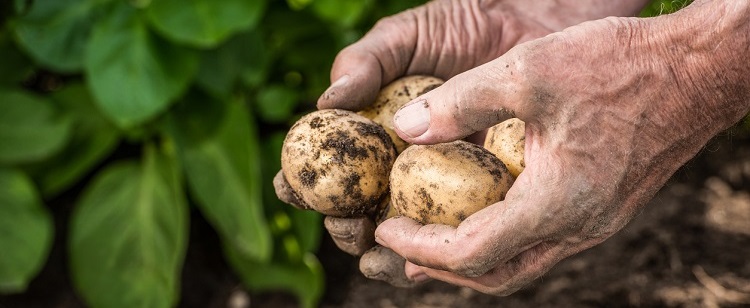 Quick facts on agricultural labour:
Recent studies on Canadian vacancies in primary agriculture suggest Canadian farms currently face a labour gap of 52,000 positions.
Nearly all vacant positions are filled by international agricultural workers, despite robust advertising and hiring efforts by Canadian farmers.
Issue overview
Like any industry, agriculture requires an adequate workforce to keep operations going. Farmers continue to identify chronic and critical labour shortages as one of the most pressing risks facing Canadian agriculture and a major constraint on both agricultural growth and global competitiveness. Agriculture is complex industry that faces unique workforce challenges due to rural depopulation and seasonal production of highly perishable products.
Despite the exemptions for primary agriculture on many of the more recent changes to the Temporary Foreign Worker (TFW) Program, these changes have increased the burden of reporting for producers through the new Labour Market Information Assessment (LMIA) process and have resulted in reduced service for producers seeking work permits and LMIAs. CFA continues to receive feedback from producers across the country indicating that timeframes associated with the existing LMIA and associated Work Permit processes cause complications when attempting to fill urgent labour needs.
Additionally, primary and further processing represents a market for nearly 40% of Canadian farm products, leading CFA to have concern around the implications these changes are having on a sector already struggling to maintain a suitable labour force. With increased costs, delays and reporting burdens as looming consequences from these reforms, CFA is committed to working closely with our supply chain partners to monitor the impact and maintain opportunities for value-addition in the Canadian agri-food industry.
---
Working toward solutions
CFA continues its work with the Canadian Agricultural Human Resource Council (CAHRC), as part of a broad coalition of industry representatives working with government officials towards implementation of the Canadian Agriculture and Agri-food Workforce Action Plan (WAP), a roadmap designed to address the sector's critical and pervasive labour shortages. The WAP outlines an integrated and permanent labour solution through a series of short, medium, and long-term recommendations.
As a contributing partner to CARHC and the WAP, CFA supports implementation of the WAP which includes the following key recommendations:
Create a dedicated Canadian agriculture and agri-food workforce program to provide consistent and efficient access to international agriculture workers in order to support industry productivity, growth and future success
Improve and expand pathways to permanent residency for agriculture and agri-food workers
Seasonality of agriculture needs to be recognized by removing existing caps on the duration of stay for those Agriculture stream workers brought in to address acute, seasonal labour needs that can't be filled through the domestic workforce
Improve education and skills training in agriculture throughout the entire education system, ensuring skills-development programming can accommodate on-farm training and other non-traditional workplace training requirements
Create a single office for agriculture and agri-food Labour Market Information Assessments to ensure knowledgeable staff, timely Labour Market Impact Assessment (LMIA) processing, and consistent treatment of these applications.
Recommendations from the CFA Roundtable on International Worker Programs  
CFA convened a day-long discussion in May 2018 on fostering trust and compliance in Canada's international farm worker programs. Discussions brought together a broad range of industry, departmental and key elected officials to address fairness and efficiency within the Temporary Foreign Worker Program. The event facilitated a wide-ranging exploration of proposed solutions to  specific concerns.
Download the summary report for an overview of outcomes, including lists of the specific interventions and initiatives that would help mitigate ongoing employer concerns and, ultimately, foster enhanced trust and compliance within the TFWP.
---
See also:
Canadian Agriculture and Agri-food Workforce Action Plan
---
Background
On June 20, 2014, Jason Kenney, Minister of Employment and Social Development at the time announced a comprehensive overhaul of the TFWP. According to the government, the changes intended to serve to help ensure the TFWP is "only used as intended, as a last and limited resort to fill acute labour shortages on a temporary basis when qualified Canadians are not available."
One of the most substantial changes was the creation of two distinct program streams, in addition to the Seasonal Agricultural Worker Program and the Agricultural Stream, which the government said will aid in providing greater clarity and transparency with the employment of foreign workers. The Temporary Foreign Worker Program now pertains to the recruitment of employer-specific foreign workers through a new Labour Market Impact Assessment process, and largely refers to low-skilled/low-wage positions. By July 1, 2016, employers who make use of the TFWP will be subject to a 10% cap on the portion of their labour force per worksite that can consist of low-wage TFWs. This limitation has been phased in over the past two years, with a 30% cap imposed initially, 20% in July 2015 and 10% in July 2016. This has particular relevance to agriculture, despite an exemption for primary agriculture, due to the constraints it will place on primary processing facilities across Canada.
The second program stream is the International Mobility Program, which will include those streams with foreign nationals "whose primary objective is to advance Canada's broad economic and cultural national interest, rather than filling particular jobs."
Another notable change has been the replacement of the Labour Market Opinion process with the more rigorous Labour Market Impact Assessment (LMIA). Under the LMIA, employers are required to provide additional information on the number of Canadians that applied for a particular position, how many Canadians were interviewed and an explanation if the position was not filled by a Canadian applicant.
Regarding the primary agriculture stream, which includes the Seasonal Agricultural Worker Program (SAWP), the Agricultural stream and, in some instances, those seeking on-farm work through the low-wage stream, exemptions have been granted for the following reforms:
the new LMIA fee
the cap on low-wage TFWs
the one-year LMIA duration
reduced period that a low-wage temporary foreign worker will be allowed to remain in Canada.
Additional facts:
Temporary foreign workers (TFWs) are deemed "low-wage" if they are paid under the provincial/territorial median wage, rather than based on industry classifications.
Application fees for the program have increased from $275 to $1,000 per worker, as part of a shift towards cost recovery.* (The additional fee revenue will pay for (i.e. employers will pay for) a host of new spending on investigations and enforcement.)
A three-year phase in has resulted in a cap limiting the number of temporary foreign workers at any specific worksite to 10% of the total labour force by July 2016.*
TFWs cannot be renewed; a new application for an LMIA is required after one year for low-wage positions.*
Employers in the food services, accommodation and retail trade sectors will not be able to apply for TFWs in areas with an unemployment level of 6% or higher.
Employers must keep all records associated with the TFWP for a minimum of six years.
Inspection resources will be increased and one-in-four employers using TFWs will be inspected each year.
*Primary agriculture is exempt from this change
To keep updated on this issue and others affecting agriculture in Canada, sign up to our e-newsletter mailing list.