Corporate Partner
---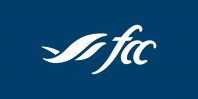 Farm Credit Canada
FCC is Canada's leading agriculture lender, with a healthy portfolio of more than $26 billion and 21 consecutive years of portfolio growth.  FCC is strong and stable – committed to serving the industry through all cycles, and to being socially and environmentally responsible.  FCC provides financing, insurance, software, learning programs and other business services to producers, agribusinesses and agri-food operations.  Employees understand agriculture and are committed to the success of customers and the industry.  With FCC in the market, producers benefit, agriculture benefits, rural Canada benefits and so do all Canadians.
For more information, visit www.fcc.ca.  Follow Farm Credit Canada on Facebook, LinkedIn and Twitter @FCCagriculture.
Corporate Leaders 2022
---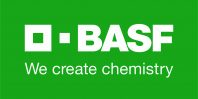 BASF
As an industry leader with a broad portfolio seed and crop protection products, BASF helps farmers to sustainably increase the yields and the quality of their crops. By nurturing a culture of innovation in alignment with customers' needs, their technologies aim to ensure that crops grow healthier, stronger and more resistant to stress factors, such as heat or drought.
BASF also offers a range of smart solutions for pest problems in urban and rural areas. From products to protect buildings from termites to mosquito nets which effectively combat the spread of vector-borne diseases, we help our customers to keep their homes, food establishments, and businesses clean and pest-free.
If you would like to learn more about BASF and the products they can offer you, please click here​.

CN Rail
CN is a true backbone of the economy whose team of approximately 24,000 railroaders transports more than C$250 billion worth of goods annually for a wide range of business sectors, ranging from resource products to manufactured products to consumer goods, across a rail network of approximately 20,000 route-miles spanning Canada and mid-America.
For more information, visit the CN website: www.cn.ca

Corteva
Corteva Agriscience™ is the only major agriscience company completely dedicated to agriculture. By combining the strengths of DuPont Pioneer, DuPont Crop Protection and Dow AgroSciences, we've harnessed agriculture's brightest minds and expertise gained over two centuries of scientific achievement.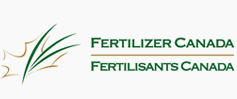 Fertilizer Canada
Fertilizer Canada is an industry association that represents manufacturers, wholesale and retail distributors of nitrogen, phosphate and potash fertilizers.  Canada's fertilizer industry plays an essential role in ensuring world food needs can be met economically and sustainably.  Canada supplies approximately 12% of the world's fertilizer materials, and is the world's largest exporters of potash and elemental sulphur.  As well, the fertilizer industry contributes over $12 billion annually to the Canadian economy.
Additional information is available at fertilizercanada.ca.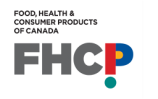 Food, Health & Consumer Products of Canada
Les fabricants canadiens de produits alimentaires, de santé et de consommation jouent un rôle essentiel dans les collectivités, favorisant la stabilité partout au pays en créant des emplois, en améliorant la santé et le bien-être des Canadiens et en contribuant à la durabilité de notre environnement.
FHCP est la voix des principaux fabricants canadiens de produits alimentaires, de santé et de consommation. Notre industrie emploie plus de personnes que tout autre secteur manufacturier au Canada, dans des entreprises de toutes tailles qui fabriquent et distribuent des produits sûrs et de haute qualité au cœur de maisons saines, de collectivités saines et d'un Canada sain.

John Deere
Deere & Company is a world leader in providing advanced products and services and is committed to the success of customers whose work is linked to the land – those who cultivate, harvest, transform, enrich and build upon the land to meet the world's dramatically increasing need for food, fuel, shelter and infrastructure. Since 1837, John Deere has delivered innovative products of superior quality built on a tradition of integrity.
For more information, visit John Deere at its worldwide website at www.JohnDeere.com.

KPMG
You started a farming business to make it big and our Farm Enterprise Services can help you get there. As a trusted, competitive, and reliable supplier, Canada is poised to become one of the world's top competitors in the agri-food sector. From Farm Accounting Tax and Advisory Services, to Data & Analytics solutions such as KPMG's benchmarking services for farmers and KPMG Origins – we can help you re-imagine supply chains, identify potential disruptions using predictive analytics and artificial intelligence, and bring the producer closer to the consumer and the customer. A fourth revolution in agriculture technology is underway, with data as the driving force.
Ready to start planting the seeds for the future? Contact us and let's start growing together.

MNP
Since 1945, MNP's agriculture team has proudly worked alongside farmers and processors to keep their agricultural businesses current, competitive and profitable.  Our business advisors, financial experts and professional agrologists are intimately familiar with all aspects of the agriculture industry, with many still involved in their family's farm operations to this day.  Whether you are a primary producer , livestock producer or active in the food and ag manufacturing industry, MNP's team understands the challenges you face.  Working with you one-on-one, we will prepare a strategic plan that is right for you and your business.
To learn more, visit mnp.ca.

Nutrien
As the world's largest provider of crop inputs and services, Nutrien plays a critical role in Feeding the Future by helping growers to increase food production in a sustainable manner. We'll keep innovating, because it's essential for achieving shared success with our customers, investors and other stakeholders that rely on the long-term success of our business.
For more information, please visit www.nutrien.com.

Royal Bank of Canada
RBC is a longstanding supporter of producers in the Canadian agriculture community. As Canada's largest bank, we offer a range of tailored financial and business solutions that go beyond banking, and our dedicated industry specialists are committed to helping producers successfully start, manage and grow their business.
For more information, visit rbc.com/agriculture or visit your local RBC branch to speak with an Agriculture Account Manager.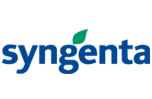 Syngenta
Syngenta is a world-leading agribusiness, providing growers with an extensive portfolio of seeds and product solutions over a wide range of crops.  The company is committed to sustainable agriculture through innovative research and technology.  Syngenta is singularly focused on delivering better food for a better world through outstanding crop solutions.  Syngenta employs 21,000 people in over 90 countries.  The Canadian head office is located in Guelph, Ontario.
Further information on Syngenta is available at www.syngenta.ca and www.syngentafoundation.com.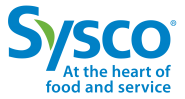 Sysco
Sysco is the global leader in selling, marketing and distributing food and non-food products to restaurants, healthcare and educational facilities, lodging establishments and other customers around the world.

TELUS Agriculture
TELUS Agriculture leverages technology innovation and human compassion to enable more efficient production, while improving the quality, safety and sustainability of our food and consumer goods.
TELUS Agriculture empowers and connects our customers, from producers to consumers, with data insights and digital solutions that include farm management software, precision agronomy, traceability, supply chain and data and financial management. TELUS Agriculture is a team of over 1,500 globally with headquarters in Canada. Together, let's make the future friendly.
For more information, please visit telus.com/agriculture and follow us on Twitter and LinkedIn.
Event Sponsors 2022
---