Corporate Partner
---

Farm Credit Canada
FCC is Canada's leading agriculture lender, with a healthy portfolio of more than $26 billion and 21 consecutive years of portfolio growth.  FCC is strong and stable – committed to serving the industry through all cycles, and to being socially and environmentally responsible.  FCC provides financing, insurance, software, learning programs and other business services to producers, agribusinesses and agri-food operations.  Employees understand agriculture and are committed to the success of customers and the industry.  With FCC in the market, producers benefit, agriculture benefits, rural Canada benefits and so do all Canadians.
For more information, visit www.fcc.ca.  Follow Farm Credit Canada on Facebook, LinkedIn and Twitter @FCCagriculture.
Corporate Leaders
---
Event Sponsors
---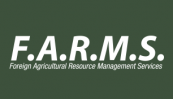 F.A.R.M.S
CFA would like to thank Foreign Agricultural Resources Management Service (F.A.R.M.S) for being a Premier Sponsor for the 2021 CFA Virtual AGM!
To learn more about F.A.R.M.S, click here!

MNP LLP
CFA would like to thank MNP LLP for being a Panel Sponsor for the CFA 2021 Virtual AGM!
MNP is a leading national accounting, tax and business consulting firm in Canada. They proudly serve and respond to the needs of their clients in the public, private and not-for-profit sectors. Through partner-led engagements, they provide a collaborative, cost-effective approach to doing business and personalized strategies to help organizations succeed across the country and around the world.
To learn more about MNP LLP, click here!