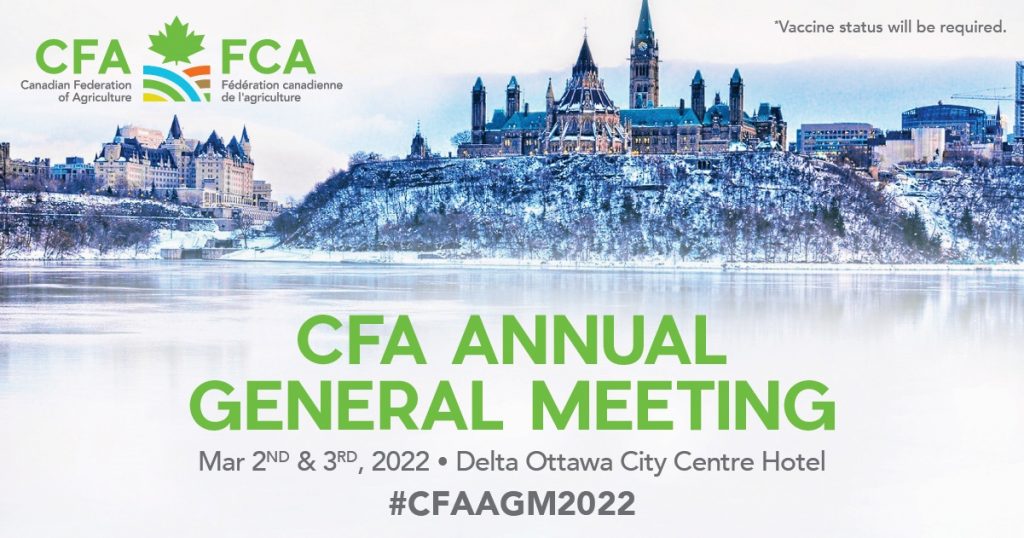 2022 CFA Annual General Meeting
CFA's AGM will be held in-person at the Delta Ottawa City Hotel in Ottawa, ON – from March 2-3, 2022.
This year's AGM theme is "Finding sustainable solutions in uncertain times", looking at how agriculture can proactively and sustainably approach the variety of challenges and uncertainties it faces.
The CFA AGM brings together farm leaders from across the country to decide on the priorities of the agriculture sector for the following year. The event will have a variety of interesting panels and speakers that will examine the pressing issues and upcoming opportunities for Canadian agriculture.
Don't miss the delicious cocktails and appetizers at the Spirit's Canada Reception on the evening of March 1st,  from 7:00 p.m. – 10:00 p.m. EST, Address: Impact Hub, 123 Slater St, 6th Floor!
Every year the CFA Corporate Leaders provide updates to the CFA AGM on the important work they are doing to support Canadian farmers. Watch our Corporate Leader Video Updates here!
Can't make it in-person to the AGM? Click the links below to watch the webcast of the event:
*Online registration for the AGM will be closed on February 28th.
---
Hotel Booking Information:
Delta Hotels Ottawa City Centre
101 Lyon Street North, Ottawa K1R 5T9
613-237-3600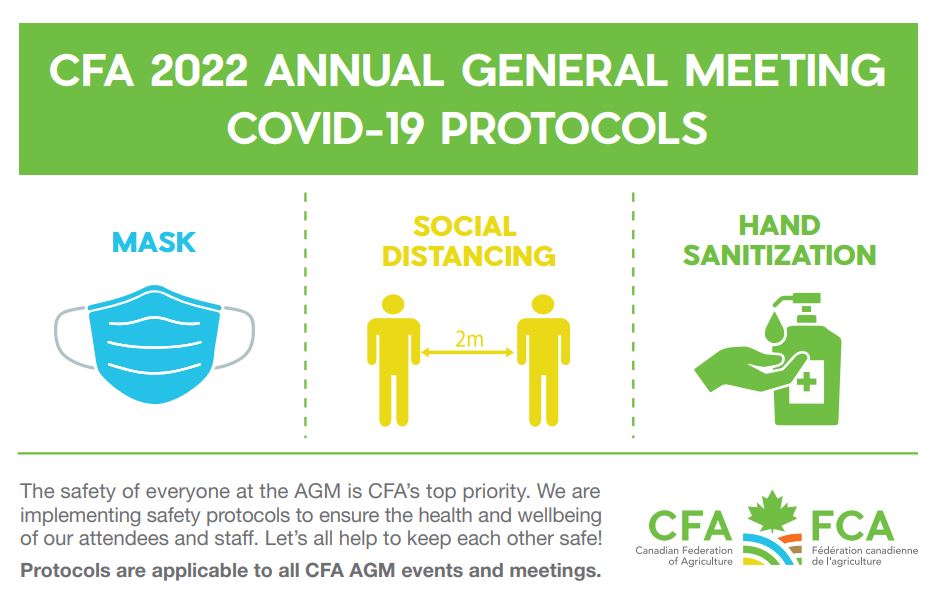 ---