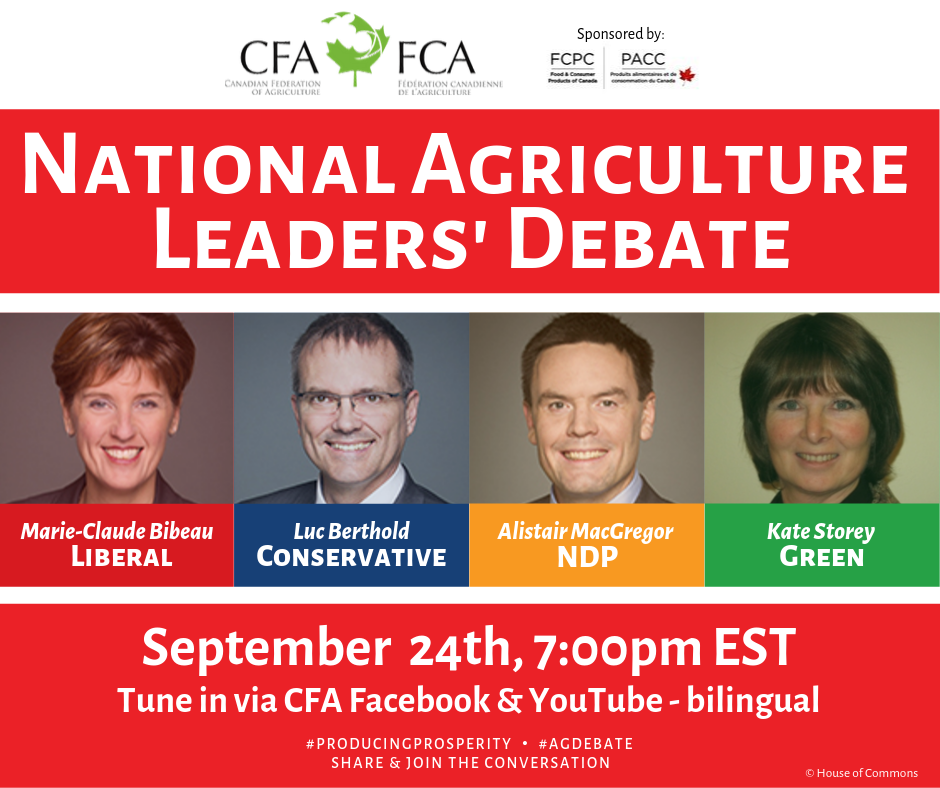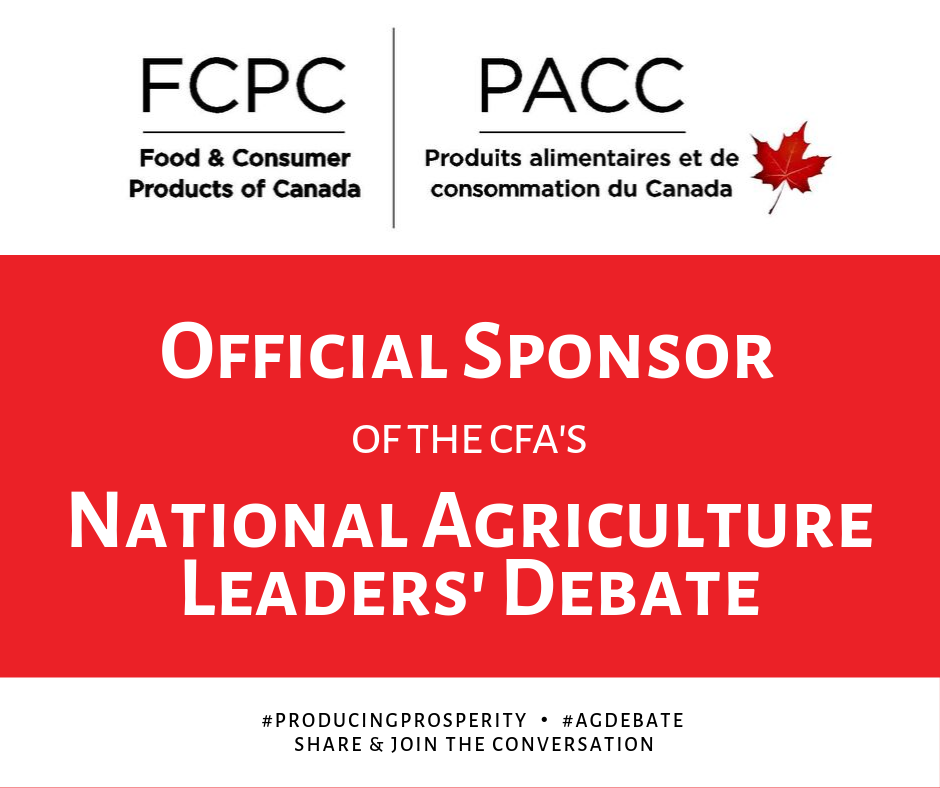 CFA will be hosting the Agriculture Leaders' Debate on Setember 24th, sponsored by Food & Consumer Products of Canada. The debate will tackle the issues concerning Canadian Agriculture, with a focus on the three pillars of CFA's Producing Prosperity in Canada campaign: Economic growth, Food security and Environmental stewardship.
The debate will be moderated by Kelsey Johnson, a reporter for Reuters who has been extensively covering canadian agriculture for years.
Catch the debate on the CFA Youtube channel or Facebook account at 7:00 p.m. EST, September 24th.