2019 Annual General Meeting
CFA's AGM Conference and President's Reception attracts over 200 farm and agriculture industry leaders, elected officials and national media to participate in meetings that explore policy issues and industry priorities. These meetings offer our sponsorship partners the opportunity to expand their business network and help shape the agriculture industry from the grassroots level.
The 2019 AGM and Conference will be held on February 27-March 1 at the Marriott Hotel in Ottawa.
---
CFA's board of directors and staff extend sincere thanks to the generous sponsors of the upcoming 2019 AGM. 
YOUR SUPPORT IS OUR SUCCESS!
Learn more about our various advertising, networking and sponsorship opportunities below.
AGM Lunch Sponsor / President's Reception Food Sponsor / Health Break Sponsor

President's Reception Sponsor

Health Break Sponsor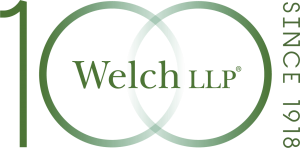 In-Kind Sponsor


Marketing and Networking Sponsorship Opportunities

Lunch Sponsor – $2,000
(1 SOLD, 1 available) 
President's Reception Sponsor – $4,000
(SOLD) 

President's Reception Food Sponsor – $1,500
(1 SOLD, 2 available)

WiFi Sponsor – $2,000
(Exclusive)

*One FREE AGM registrations

*One ticket to the President's Reception

*Company logo in AGM program and on event signage

*Acknowledged in the President's Opening Remarks

*Logo with link and brief company bio on CFA Partnership Microsite

*Exhibit space at the conference

*Promotional item placed on tables each day for lunch

*Half-page ad in AGM meeting workbook

*Two tickets to the President's Reception

*Two FREE AGM registrations

*Company logo in AGM program and on event signage

*Acknowledged in the President's Opening Remarks

*Logo with link and brief bio on CFA Partnership Microsite

*Full-page ad in AGM meeting workbook

*Promotional item in delegate kit

*Exhibit space at conference

*One ticket to the President's Reception

*Acknowledged in the President's Opening Remarks

*Logo on CFA Partnership Microsite

*Recognized as food sponsor with signage at food station

*Promotional item in delegate kit

*1/4 page ad in AGM Workbook

*25% discount on AGM registration

*One FREE AGM registration

*One ticket to the President's Reception

*Acknowledged in the President's Opening Remarks

*Logo with link on CFA Partnership Microsite

*Company name incorporated into WiFi password

*Company logo on onsite signage

*Promotional item in delegate kit

*Half-page ad in AGM Workbook
Corporate Exposure Opportunities

Audio Visual Sponsor – $2,000
(2 available) 
Keynote Speaker Sponsor – $2,000 (Exclusive) 

Health Break Sponsor – $500
(SOLD)

Exhibitor – $300+HST
(3 SOLD, 2 available)

*Company logo in AGM program and on event signage

*Acknowledged in the President's Opening Remarks

*Logo with link on CFA Partnership Microsite

*Promotional item in delegate kit

*25% discount on AGM registration

*Company logo in AGM program and on event signage

*Acknowledged in the President's Opening Remarks

*Logo with link on CFA Partnership Microsite

*Promotional item in delegate kit

*25% discount on AGM registration

*Recognized as the health break sponsor with a sign on the snack table

*Acknowledged in the President's Opening Remarks

*Logo on CFA Partnership Microsite

*Company logo on onsite signage

*Acknowledged in the President's Opening Remarks

*Logo on CFA Partnership Microsite

*Company logo on onsite signage
Advertise With Us
Advertising in the CFA AGM Workbook offers you a great opportunity to reach all delegates, observers and media in attendance at the conference.
You can either purchase a stand-alone print ad or supplement your sponsorship with an ad for increased visibility and exposure throughout the conference. This workbook contains all meeting materials and is published in French and English. Your ad will be included in both editions so all artwork must be submitted with either bilingual text or as two separate ads (English and French).
Ad booking and Artwork submission deadline: January 31, 2019
(Submit all artwork (.EPS or PDF format at minimum 300 dpi) to alexandra@canadian-farmers.ca
DIMENSIONS AND COST
Full Page | 9″h x 6.5″w (incl. bleed) | $500 + HST
1/2 Page | 4″h x 6.5″w | $350 + HST
1/4 Page | 4″h x 3″w | $250 + HST