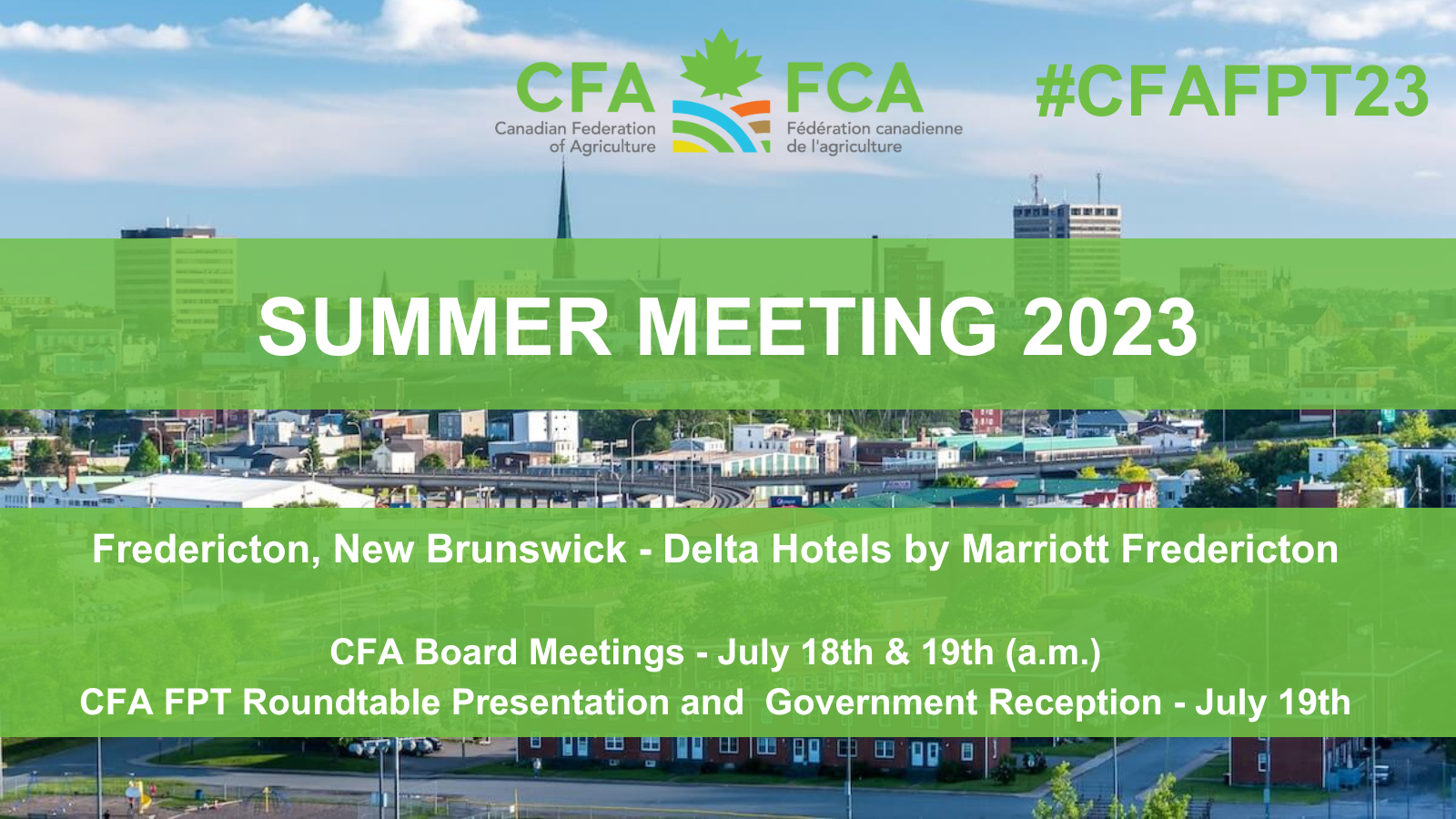 CFA Summer Board Meeting and FPT Roundtable
For CFA's upcoming Summer Meeting and FPT Roundtable this July in Fredericton, NB, please note the following meeting information and recommendations to assist you in your respective planning/scheduling. The CFA will be working closely with our host province/provincial partner AANB to confirm all details.
CFA's Summer board meeting will commence on the afternoon of July 18th, with the FPT Roundtable being held on July 19th. Below, you can find a high-level schedule to assist you with your travel bookings/schedule.
Online Registration: The online registration will be $425.00 CDN per CFA delegate, and $495.00 for non-members.
Government-Hosted Evening Reception on July 19th (TBD): The CFA will be managing our stakeholder invitations and correspondence with the Government. More details will follow.
Schedule:
Tuesday, July 18th – (All day) – CFA BoD meeting at Delta Fredericton
Tuesday, July 18th – (Evening) – Spirits Canada Evening Reception (Odell Park Lodge – 397 Rookwood Ave)
Wednesday, July 19th – ½ day (morning) – BoD meeting – possible stakeholder session from 1:00pm to 3:00pm
Wednesday, July 19th – approx. 4:00pm (New Brunswick time) – CFA presents to FPT Ministers at Roundtable (TBD)
Wednesday, July 19th (Evening) – CFA delegates & industry stakeholders attend Government-Hosted Reception (TBD)
*If you would like to attend virtually, please contact office@canadian-farmers.ca to get further details.
---